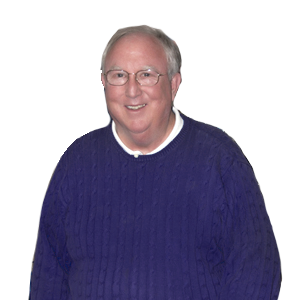 James W. (Bill) Forman, Jr., P.E.
President/Senior Engineer
Mr. Forman is a founder of Arendell Engineers and has 36 years of civil, municipal and coastal engineering project experience for private, government and military clients. His experience includes marina projects with over 6000 slips in both wet and dry storage facilities, dredging projects totaling over 12 million cubic yards and some $60 million in construction costs (including beach nourishment), and bulkhead projects with over 2 miles of vinyl, steel and concrete structures. Mr. Forman specializes in projects with waterfront components including urban waterfront redevelopment, marinas, waterfront parks, residential and commercial development, and redevelopment of industrial waterfronts.
Education:  B.S.C.E./1976/Civil Engineering/North Carolina State University, M.S./1978/Civil Engineering & Marine Sciences/North Carolina State University
Registration: Professional Engineer North Carolina 1983, #10733, Commonwealth of Virginia 1995, #025876, South Carolina 2004, #23707
Projects for which Bill has been the project engineer include the following (click to expand project detail):